Internal Branding: Pump up the Volume
According to Lisa Gansky, "A brand is a voice, and a product is a souvenir." To add to this, your employees are the vocal cords. They need to know your brand, it must be firmly and harmoniously interwoven into the internal culture of your company. Otherwise, what your customers will hear is a disjointed, confused voice. This is guaranteed failure. Which is why every employee, from the summer intern to the CEO, should be a master of the brand. Not only that, each person in every role should use the brand persona as a guiding light to their way of working and feel empowered to deliver the brand to their customers. We recognize the value of time and will touch on the importance of the customer journey, the use of research to gain respect, and the benefits of brand ambassadors. Taking the necessary steps to activate the brand internally provides both a stronger connection to the brand as well as a feeling of honor and intimacy, leading to an engaging customer experience.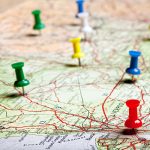 Mapping the Journey
While customer journey maps are a popular way to understand the customer experience, this is only effective if interpreted properly. Each employees' interaction (i.e. touchpoint) with a consumer will serve to satisfy the emotional need of that consumer's current journey stage. For instance, a call center rep speaking with a customer in the inquiry stage should embrace ownership of the customer's emotional need to be informed and be empowered to answer each question thoroughly, taking care to offer a digestible amount of information. Bear in mind that customers can also enter the journey map at a variety of stages, and employees must be prepared for this possibility. Look at staff training in a holistic nature; create the skills necessary to determine a customer's mindset quickly and speak to it conversationally. Customers are inspired by this type of genuine and passionate care. Conscientious employees aligned with the company's brand strategy ensure increased customer satisfaction at every point of contact creating a seamless and consistent experience.
Speaking the Language
Every great marketer understands the importance of consumer testing and knowing your audience, but few are able to effectively apply this practice to their internal audience. Appreciating the overall employee experience is essential to igniting your employees' passion for your brand. Exhibit the same attention to them as you would a consumer. There is no excuse not to – internal testing, both qualitative and quantitative, is easier and more economical than consumer testing as you will find most employees eager to engage. Up the ante in your efforts by checking out our previous entry on technology in testing here. It is paramount that high employee participation occurs to help validate your qualitative results, as well as identify any outliers. Outliers are almost as important as your main base – decenters can carry more influence than ambassadors (more on them later). Finding and recognizing the opinions and personalities of your employees will make the internal activation of the brand triumphant, and your staff will appreciate your savvy knowledge of them.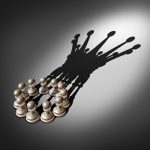 Earning the Respect
Taking the time to not only experience your employees' circumstances but teach them to be one with the brand showcases your respect for them as a contributing member of your organization. In an HBR study of almost 20,000 employees, respect was the behavior from a leader that had the greatest effect on work performance. Sharing not only the brand strategy but the story of how you discovered it, generates that same level of excitement in your employees – inspiration breeds inspiration. It also creates a team-oriented atmosphere of comradery and understanding, a sense of purpose as a driving force. Your HR team can develop an employee journey map to better track and comprehend employee challenges and viewpoints. The internal research will award compelling insights on the effective way to empower your employees. While the internal activation process does take time and money, its effect on worker productivity and customer satisfaction will swiftly return your investment.
Defining the Leaders
Earlier we spoke of brand ambassadors in relation to decenters. Your brand ambassadors are your brand experts, outside of your marketing department, and bolster the brand through word of mouth. This crew is a mix of all positions: running the gamut from top management to frontline employees. Managers overseeing a large staff focus on long-term goals, while non-managers experience frontline problems and bring a sense of validation to the brand. They are the first to be educated in the brand persona and trained in how to teach the ideas to others. Educating the brand ambassadors consists of immersive sessions that give a comprehensive breakdown of the brand. These sessions bring all of the chosen ambassadors together, generating a powerful comradery. As soon as the workshop is complete the ambassadors embark on the brand roadshow. Whether they are flying across the country or just across the office, it is indisputable that spreading the gospel of your brand is done en masse – each employee should learn about the brand from an ambassador, not another employee. Remember the game of telephone and whispering in each other's ear? With such an important factor, you don't want to risk the strategy becoming distorted. As time goes by, this group will continue to train new employees, and be a human guidebook for further questions and clarifications.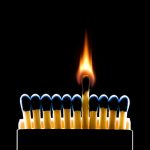 Igniting the Passion
Generating excitement during brand launch boosts employee confidence in the brand, allowing staff to live and breathe your brand's Golden Circle. Convince them of the validity of the brand by taking a set amount of time to saturate their minds with the strategy, logo, tone, etc. Sizzle reels with captivating music and visuals aligned with the brand persona can animate and energize your internal audience. An employee app is game-changing in these instances as well – a brand champion at their fingertips. Besides a number of employee satisfaction applications for HR, the app can hold a quick reference guide for the brand and an employee e-shop for swag. Brand-based quizzes can award prizes for high scores. Live-streaming the launch party makes it available for anyone unable to attend in person. This also becomes an opportunity to instruct employees on social media guidelines. When encouraged, staff are a great resource for content. Take advantage of technological advances and its role in making our lives easier, your employees will thank you!
A strong internal culture always ties back to the brand strategy but casting your gaze inward can be a challenge for even the largest companies. Whether you are defining the brand of a new company or refining an existing strategy to increase your competitiveness, developing the passion inside every employee demands an internal culture shift. This is not a last minute add-on. It is core to the fabric of the brand design process. Committing to the necessary steps to align your internal brand strategy creates a cohesive, reliable journey for each and every one of your customers, increasing both internal and external retention, loyalty, and respect.