Content Mind Mapping: Stranger Things Takeover
BY: ZACK MISKEL  |  JUN 30, 2022 – 7 MIN READ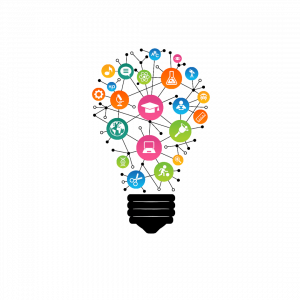 Key Takeaways
Consumers today expect brands to produce high-quality content on various platforms, online and off.

Content Mind Mapping is a creative strategy for determining the best type of content for your brand to focus on and where/how to disseminate it to your target audience.

Content Mind Mapping allows your brand to focus on content that moves the needle.

Monitor progress of each branch on the map and weed out branches when needed for the best ROI.

Viral content like the newest season of

Stranger Things

on Netflix offers an opportunity to explore content mind mapping strategy.
Content is king in today's digital-centric, instant-gratification consumer world. That means a solid content strategy is imperative for brands who want to see meaningful growth and revenue generation year over year. Audiences are drawn to high-quality creative, videos, and storytelling, but the biggest challenge for many CMOs and their teams can be figuring out what to do with the content once it's produced. That's where a strategic team like the one at Antonio & Paris can help brands determine the best course of action through an exercise called Content Mind Mapping. It's quickly becoming one of the most reliable ways to create, plan, and disseminate content to consumers and monitor progress along the way.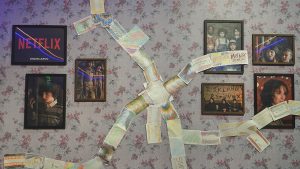 All content mind maps are not created equal—that's because your brand is unique, and your strategy should match that. As an example, we've embarked on a curiosity voyage to create a Content Mind Map centered around the hit Netflix Original Series Stranger Things, whose recently released fourth season has broken viewership records and spurred on the global pop culture phenomenon that the series started back in July of 2016. It influenced fashion trends toward 1980s styles, brought 40-year-old songs to the Top 10 charts, and blended horror and sci-fi to make Dungeons & Dragons cool again, all through a mix of nostalgia and dynamic visual storytelling.
Content Mind Mapping Netflix's Stranger Things 4
A smashing success among audiences of varying demographics, Stranger Things has a vast consumer base, making it a great case study opportunity for Content Mind Mapping. Promoting the series across various channels, both online and in person, gives us a fun look at how this content strategy could be contributing to its success and even the success of other brands and entities involved.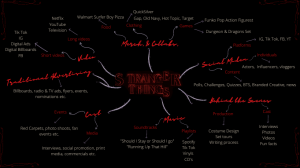 Building the map: The content mind map itself can be built in various ways, but most of them look like a flow chart and a bubble chart got frisky. A central idea or content type is placed in the middle. Around it, branches fan out with different ideas or strategies for sharing that core content with the world through different channels and maximizing the return on it with your audience. There is no limit to how many branches the mind map can have, so don't limit yourself! Play to your strengths, though. Instead of half-assing ten different strategies, home in on two or three strategies and do them well, then consider adding more.
The center: The central hub of the Stranger Things mind map is the Netflix episodes themselves. You want the "core" of your map to be key content that your brand already possesses. It must be high-quality and valuable to consumers. This is the brand—the heart of what you want to promote. Season 4 has nine episodes, with the first seven released in late May and the final two coming July 1.
The branches: The branches of the content mind map should reflect organic trains of thought. For Stranger Things, the branches could be as ample as the vines entangling the Upside Down or the spider-like legs of the mind-flayer. This offers ample opportunity for creativity and innovative thinking. Whatever the audience is thinking about in association with the show, or wherever they are going to consume Stranger Things content—that's what your mind map branches will begin with.
Going with the audience's likely most-used channels and narrowing it down, the main branches or bubbles for our content mind map include: Video, Merchandise, Social Media, Behind the Scenes, Music, Cast, and Traditional Advertising.
Video
Video content is key for a television series, so video-centric platforms like Netflix, Instagram, YouTube, and TikTok are some of the biggest components of this branch. From there, we'd break down the strategy for publishing and promoting video content on those channels. Netflix would likely be the HQ for exclusive bonus content such as "the making of" documentaries and such. Instagram and TikTok are great for clips, highlights, and quirky Reels that would resonate with an audience on more of an entertainment level and keep the show top of mind. YouTube is best for cast interviews, longer clips and trailers, or other short-form behind-the-scenes content. Some of the other subsequent channels might be:
Television (specials or clips)

Digital advertisements (Google ads or similar)

Facebook

Digital billboards (in Times Square, for example)

References in other popular media
Merchandise & Brand Collaborations

A hit show means merch. And with season four's release, it seems more brands are hopping on the Stranger Things collab station wagon than ever before. Brand collaborations probably offer the biggest return in the merchandise brand of this mind map. Surf- and skate-centric brand Quicksilver released a whole capsule collection celebrating Stranger Things 4's California setting and new character Argyle, who works at Surfer Boy Pizza, keeping the town of Lenora Hills well supplied with slices and… more. This is in addition to the larger Stranger Things collection by Quicksilver. Some other innovative merchandise and brand collaboration examples for the show include:
Walmart selling Surfer Boy Pizza for $7

Gap, Old Navy, Hot Topic, Target, Walmart, Tervis, and many more national brands carrying

Stranger Things

branded apparel and accessories

Funko Pop action figures of

Stranger Things

characters and creatures

And countless others
Social Media
Social media keeps brands top of mind and easily accessible for fans. In addition to video content, social media offers a host of other creative content to fans and consumers, from branded graphics to stills, behind-the-scenes images, cast photos, and much more. Collaborations between the Netflix official accounts, the cast of the show's personal accounts, and the Stranger Things official account on platforms such as Instagram also offer a fun, unique way for fans to follow the journey of the show and see the stars, crew, and producers interacting in real-time. Here are some of the ways to utilize social media aside from video content:
Branded creative (graphic design) to promote releases and episodes

Quizzes

Polls

Sharing fan photos, art, and stories

Sharing cast news

Sharing series news (renewals, awards, etc.)

Behind-the-scenes images and stories

Influencer marketing 
Behind the Scenes
Audiences love seeing what goes on behind the scenes or how their favorite series and content gets created. For a widespread phenomenon such as Stranger Things, created by the Duffer Brothers, it also offers professionals a look at the entertainment industry ins and outs as well as branding, music production, design, trends, and much more. There are various ways brands can use to share behind-the-scenes content, such as:
Interviews with cast and crew

Photos and clips of production

News stories

Set tours

Talking about the visual effects

Special publications (books, magazines, etc.) on the "making of" a series or film

Talking about costume design/styling

Stories about the writing process/inspiration for the content

Fun facts

Teasers for upcoming content
Music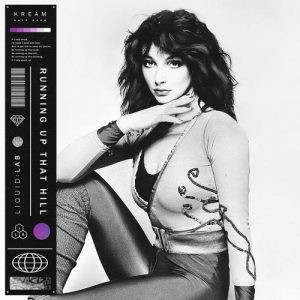 In the first season, The Clash's "Should I Stay or Should I Go" helped Stranger Things gain a nomination for the 2017 Emmy for Musical Supervision. The show's synth-heavy score is complemented by this and other nostalgic 1980s hits, and season four has carried on the tradition with recurring instances of character Max Mayfield listening to Kate Bush's "Running Up That Hill (A Deal with God)" on her Walkman. The song, released in 1985, is featured heavily in Episode 4 in a defining moment for the character, which has led to a skyrocket in popularity that surprised even Kate Bush herself 37 years later. The song saw a resurgence on charts around the world, entering the Top 10 for the first time in Canada, New Zealand, and the US (becoming Bush's first Top 5 hit on the Billboard Hot 100, peaking at number four in June 2022), and re-entering the Top 10 in Australia, Ireland and the United Kingdom. TikTok stars have recorded countless covers. Pop star Halsey performed the track at the Governors Ball festival in New York. Metallica's "Master of Puppets" became the latest song to receive the Stranger Things "boost" on social media after the season finale, with the band themselves getting into the hype via TikTok. The other musical branches of the Stranger Things Mind Map might be:
Spotify playlists

TikTok

Reels (viral sounds)

Score/music appearances in other media

Soundtrack sales (CD and vinyl)

Score sales (CD and vinyl)

Award nominations for music

Stranger Things

/ 1980s themed karaoke
Cast (Influencers)
With a show as big as Stranger Things, the cast have become built-in influencers and thus their presence in public and online can be utilized as part of the brand strategy. Just as influencer marketing has been a reigning digital strategy for years now, it has the power to boost not only the show but also its partnering brands, production company, and more. Here are a few examples of how the cast might do that:
TV interviews/appearances

Print media features

Red carpet events

Photo/video shoots

Fashion campaigns

Social media promotions

Commercials/advertising

Fan events (conventions, special events, etc.)

Philanthropy
Traditional Advertising
Being part of a digital brand (Netflix), the Stranger Things content map lends itself best to digital strategies, but that doesn't limit us from adding non-digital branches to it, as we did with the cast and merch branches. Traditional advertising should still be factored in—billboards, commercials, and more. "Traditional" doesn't have to mean boring. Netflix teased the fourth season with a fun upside-down billboard in February of this year, which didn't even name the show itself, but fans still understand the reference to the dreaded Upside Down (the evil mirror dimension version of Hawkins, Indiana). Other examples could include:
Media coverage

Television commercials

Radio ads

Print ads

Flyers

Guerilla marketing such as art installations

Award nominations

Events (premieres, pop ups, special screenings, etc.)
Closely monitoring each branch and its subsequent ideas during production and publishing will help determine the best ROI for money, time, and resources. The branches can always be restructured or trimmed where necessary!
There is no one-map-fits-all system, so it's in brand leaders' favor to seek a team of creative brand strategists who can perform in-depth content and consumer analysis. From online surveys to voice of the consumer research, focus groups and other qualitative testing methods, the team at A&P particularly enjoys discovering the human desires and needs of consumers of any brand. Knowing what your audience members, as individuals, care about most is step one in building a successful content mind map.
You can learn more about how to repurpose existing consumer data on our blog here.
This simple and effective yet creative way of planning content strategy for your brand has been proven time and again and will soon be the buzzword CMOs and other marketing executives are pushing—as our team witnessed recently at the 2022 Healthcare Marketing & Physician Strategies Summit in May. Don't get caught without a solid content strategy when moving forward this year, or you may not move at all.
A&P can help brands determine the best mind mapping strategy for creative brand content and where to place it for your audience to see. Our experts can create the branches of the map for implementing this strategy, both online and off. For mind mapping your digital strategy specifically, check out Digital Caliente, the full-service digital experiential studio by A&P.
About A&P
A&P, a brand agency, excels in finding innovative ways for clients to provide exceptional experiences to their customers. Their work includes consumer insight, brand innovation, creative development, mobile and technology solutions for global brands such as AT&T, Mini USA, DIRECTV, Newell Rubbermaid, Tenet Healthcare, and Barco Escape. For more information about A&P, visit them on Facebook, Twitter or antonioandparis.com.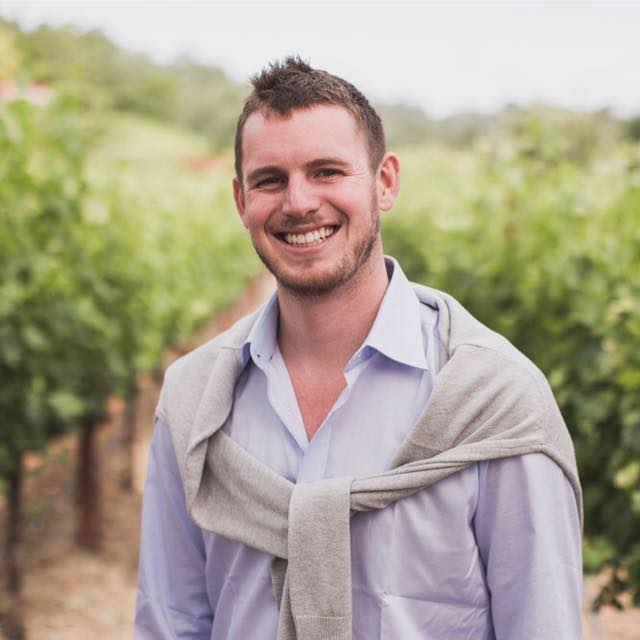 WRITTEN BY
Zack Miskel
Short Bio — Zack joined the Antonio & Paris team at the beginning of 2019 after spending the previous five years running two start-up companies in the Bay Area. Now a strategist, Zack works alongside the strategic planning team at Antonio & Paris to deliver a big-picture perspective for clients such as MINI USA, Barco (Belgium), and Brookdale Senior Living, to name a few.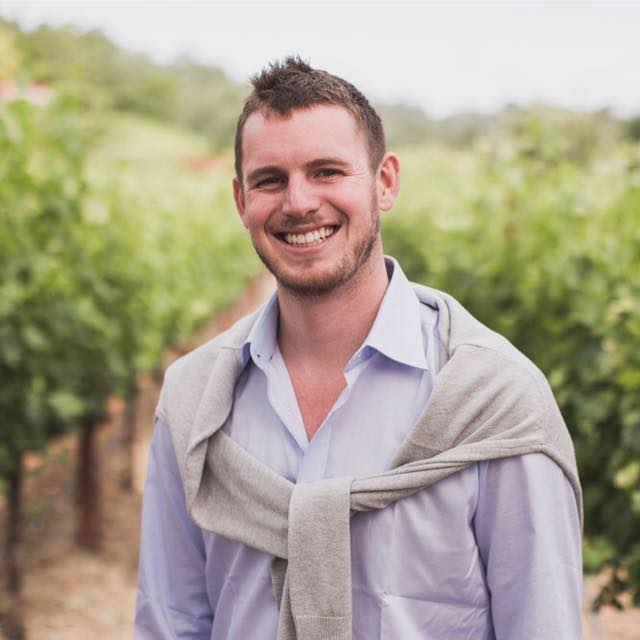 WRITTEN BY
Zack Miskel
Short Bio — Zack joined the Antonio & Paris team at the beginning of 2019 after spending the previous five years running two start-up companies in the Bay Area. Now a strategist, Zack works alongside the strategic planning team at Antonio & Paris to deliver a big-picture perspective for clients such as MINI USA, Barco (Belgium), and Brookdale Senior Living, to name a few.